Outstations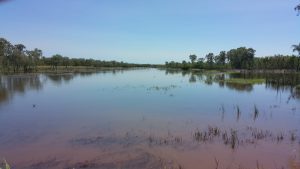 An outstation is a piece of land (big or small) belonging to indigenous people (most commonly family groups) and where they live.
Mabunji services 26 outstations, providing services such as transport, housing, water, power (electricity, solar). Mabunji is located in the main town of Borroloola and employs over 90 indigenous people on a Government funded scheme. The centre is also responsible for a lot of town based facilities.
The local Aboriginal Directors meet once a month and are the contact area for any decisions about the operation of the organisation, which covers some 600km of the Gulf Country and the Sir Edward Pellew Group of Islands.
TOWN CAMPS
Garrawa 1 Camp
Garrawa 2 Camp
Mara Camp
Yanyula Camp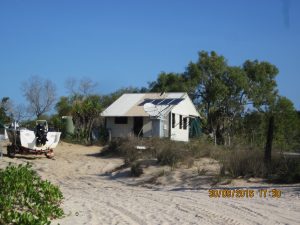 OUTSTATIONS
Bahuhinia
Black Craggie
Bull Rush
Cow Lagoon
Garanjini
Goolminyini
Jungalina
Kiana
Mooloowa
Minyallini

Mumathumburu
Numultja
Sandridge
Wanda Ngula
Wada Wadala
Wada Warra
Wathunga
Yathunga
Yameeri
Homelands and outstations are small Aboriginal communities where residents live in order to fulfill their cultural obligations to their inherited country and its underlying traditional law.
Homelands can provide social, spiritual, cultural, health and economic benefits to residents.
They enable residents to live on, and maintain connections with their ancestral lands.
Homelands and outstations are distinguished from urban living areas or town camps, which have different opportunities and challenges.
They are also distinguished from major and minor remote communities, which are characterised by public housing and essential services assets owned and controlled by government, and the direct presence of formal local government services.
For a homeland/outstation to be eligible for funding it must meet a number of criteria.
These are explained below;
The homeland/outstation must be permanently or seasonally occupied. The definitions of occupancy are;

Permanently Occupied – A community that has a permanent population ofcore residents living at the community year round. The population may varyin numbers due to seasonal and cultural reasons, but there is a consistentcore group of residents that live at the community.
Seasonally Occupied – A community that has a permanent population of core residents, but because of restricted access during the wet season is not occupied during this time. These homeland communities are typically not accessible during the wet season, and residents will live in alternative accommodation such as towns or town camps while they cannot access the homeland.In determining the occupancy the department will rely on information provided by the technical officers and service providers. If there is any dispute to the status of residency the onus in on the resident to show that the homelands is occupied permanently or seasonally.

There must be a supply of potable water.
The homeland must be a permanent place of residence.
A service provider must be willing to take on service delivery obligations.
New outstation\homeland residents must demonstrate how they will access education services if they have children; and Where due to additional housing being built, upgrades to MES infrastructure on homelands must be funded by the developer.