Li-Ardubirri Playgroup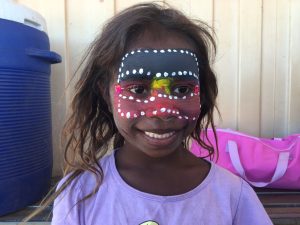 The Li-Ardubirri Playgroup program employs local indigenous staff from Borroloola to assist in the development of children aged under 4 years old. The program is as much about the children as it is about the mothers, fathers, guardians and family surrounding the child.
Each day the mobile playgroup sets up at a different playgroup located inside camps within Borroloola. Mothers and other family members are encourage to join their children in engaging in a variety of activities.
Funding for this program comes from PM&C.
Some of the core values and objectives of the Li-Ardubirri Playgroup are:
FOR MOTHERS (AND/OR CARERS) & THEIR CHILDREN
To encourage healthy eating and a healthy lifestyle.
To assist with mothers and other family to spend quality time with their child.
To promote general health and hygiene.
Provide an environment where the children can engage in a variety of skills from reading and writing to gross motor skills.
FOR STAFF
Get hands on and real life experience while studying a Certificate III in early childhood.
Gain other relevant qualifications to assist in the program, including first aid and life saving.