Mabunji Nursery
The Mabunji Nursery is located within the grounds of the Mabunji Aboriginal Resourse Indigineous Corporation in Borroloola.
The nursery is open to the public 6 days a week from Monday to Saturday, 9am to 1pm.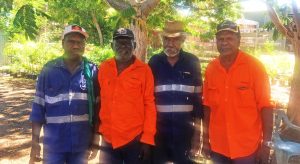 The nursery is wholly owned and operated by Mabunji. It receives no funding other than from what is generated by plant sales. The nursery crew also mow lawns and maintain public areas around town camps.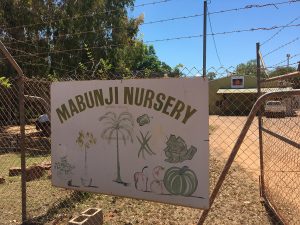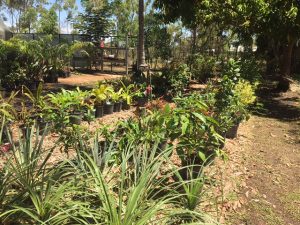 Plants are sourced via various methods including a local supplier, while others are either grown from seed and from cuttings. Within the nursery a range of plants can be found suitable for growing in the Borroloola reigon. Some varieties include tropical plants, ferns and native trees. Both citrus fruits and herbs can also be found at the Mabunji Nursery.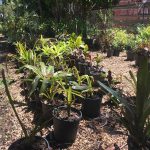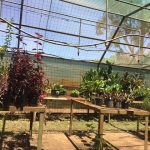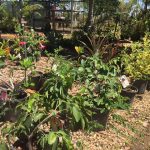 The services of the Mabunji Nursery are not only utilised by the general community of Borroloola. It is also used to brighten up areas around town and by various businesses as well as in education. The nursery plants are used by the early childhood learning groups to help educate and inform children.